Do you practice yoga or Pilates? Or do you practice some other kinds of exercises? Well, no matter which type of exercise you do, it has to have some involvement with floor practices. In fact, the push-ups or crunches definitely need a proper surface. To get the most from your activities, you must be using a fitness mat. It not only adds more hygiene to your sessions but also helps you fetch the most benefits.
You must know the feeling of constantly doing exercises on the bare floor and waking up the next morning with a sore body. The situation can be even worse as well. Therefore, it is best to use the fitness mats while you are exercising. Not only one, but there are multiple variations in this mat segment for fitness or exercise purposes.
What Are The Types Of Fitness Mats?
There are multiple types of fitness mats available in the market. You can choose from yoga mats or Pilates mats. In fact, there are all-purpose exercise mats available also.
Apart from that, there are also mats available that are being used for protecting the surface of the gym. These mats can be set by interlocking with each other. These mats are available in many patterns.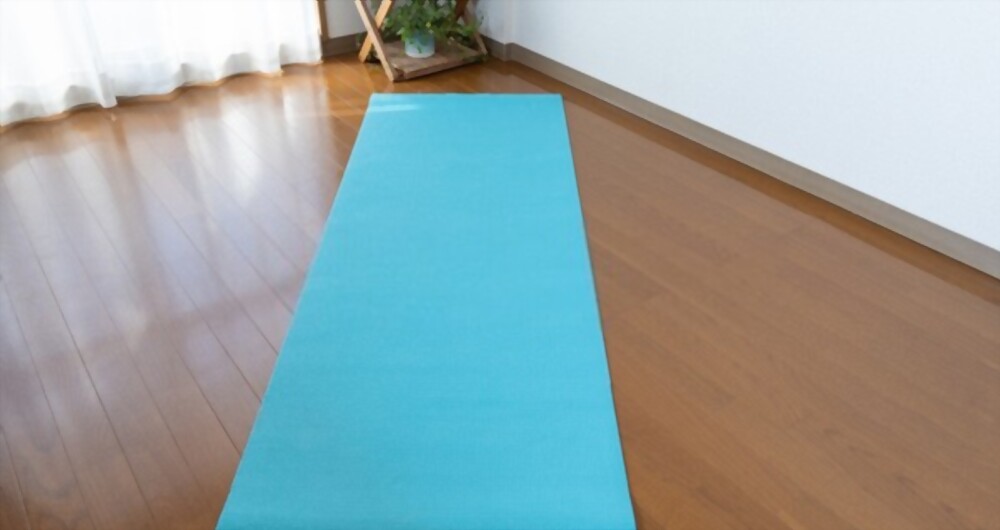 How To Choose The Best Mat For Your Fitness Program?
There are the aspects that you need to check while choosing one.
First of all, consider the size of your fitness mat. For example, exercises like yoga or Pilates always need a longer mat. On the other hand, when you are choosing it for abs workouts or stretching, it would be better to get the shorter one.
Next, check the weight of the mat. It is always best to have one mat that is light in weight. Lightweight mats are easy to not only fold but carry also. You don't want to strain your shoulders by carrying heavyweights.
Choose one mat that is easy to clean as well because you put it on the floor every day. So, chances are it will attract dirt and bacteria.
Now check how durable the mats are. After all, you do not want to buy one new mat every month, right?
What kind of exercise you will do plays a lot of role in choosing the perfect fitness mat for you.
What Are The Benefits Of Using The Fitness Mat?
Anti-Slip: Fitness mats are very much famous for this anti-slip property. Slipping is one common incident that happens during the exercises. However, using the mat will provide you with better balance and better grip. So, it reduces the chances of having any accident to some great extent.
Comfortable: We all agree on one thing that is the hard surface or floor is never really comfortable. Mats add a good amount of cushioning to the floor, making your sessions most comfortable.
Safety purposes: In the gym, a lot of sweat touches the ground only to make the surface more slippery. When you use the fitness mat, it will absorb the shock. Apart from this, the mats are shock resistant.
Secure your place in the gym: here are the added advantage of using fitness amt. by placing a mat in any fitness centre, you can secure a good amount of space for yourself.
Conclusion!
You know the advantages of using a yoga mat. Also, we have provided the best tips on how to choose the best yoga mat for your fitness training. Never forget to use one as it will let you have the ultimate experience of whatever practice you are involved with.