Having a swimming pool in your yard is certainly a very luxurious idea although you need proper pool equipment and Accessories to make it look attractive. You can invite your friends over the weekend where people can enjoy and have fun while taking a dip in the pool. If you have the right kind of pool accessories and equipment, then you can maintain your pool for long. There are shops for these accessories like artificial plants, lighting and pool pumps, and you can also customize your choice for installing the right pool accessories for your ground swimming pool or for the rooftop pool that you have.
Using Pool Filters
The equipment that can help you maintain your swimming pool to a great extent is a pool filter. Here is how a pool filter can help you:
Using a filter helps in cleaning the water properly. Make sure that your kids do not take a bath in a pool which is affected with bacteria and viruses that live in water.
Installing a filter ensures that your swimming pool is clean and safe to use. The pool filters out the dirty water and keeps your pool safe from any contamination. Also algae and moss do not grow if the water is cleared frequently.
As a homeowner, it is necessary to make sure that your pool can be used by the entire family, and you must have an opportunity to entertain your guests as well. Using appropriate pool equipment and Accessories is a good option to carry out proper maintenance.
Chlorine For Cleaning The Pool
Chlorine is one of the most commonly used elements that help in cleaning a swimming pool. You can read the following points: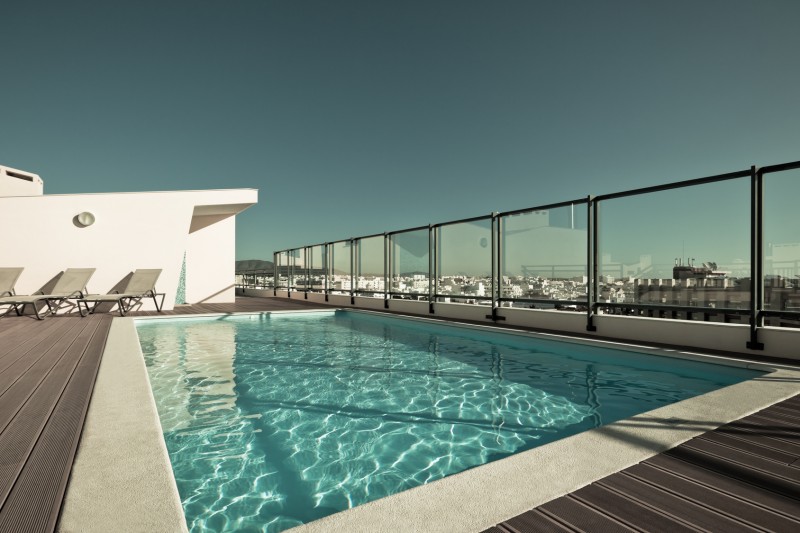 Chlorine helps in getting rid of unwanted particles, bacteria and dirt.  It is one of the most demanding tasks, and you need to use chlorine from automatic chlorinators frequently, for cleaning your swimming pool.
When it comes to pool equipment and Accessories, the automatic chlorinator dispenses chemicals in the water that ensure proper sanitization of the swimming pool. It also helps you get clean water at all times.
Ensuring Safety Of Pool
Having a swimming pool in your yard allows you to have fun with your family and friends but not without proper maintenance and safety tools. Using sonar is particularly essential for non-swimmers that are kids. Therefore, it is necessary that you take proper care of pool equipment and accessories that help you in enhancing the safety of your kids. When you install pool sonar, it triggers an alarm immediately when your kid slips or slides down into the pool accidentally.
Removing debris from the pool
Removing dirt particles from the pool is one of the most frequent chores that you need to carry out regularly. However, you can make this task easy with pool equipment and accessories. Using a pool vacuum helps you in this task and all of it can be done effectively. Buying pool equipment and Accessories is a better way to ensure proper maintenance of the pool. With pool vacuum, you do not need to hire cleaners and save money in the process.
Leaf skimmer is useful
Using this device helps you remove leaves and other dirt particles that can clog the pool filter. Whether it is removing solid particles, leaves or dirt, using this equipment can help you prevent the hassles that involve in cleaning and maintaining your swimming pool.
There are several ways in which you can clean your pool but using proper equipment ensures that you have fun and maintain your pool at the same time. You can check from the online pool accessories portals, to get the right accessory at a discounted price.